Date:
SAMEDI 25/09/2010
Lieu:
Rockerill
Ouverture:
18:00
Sur place:
5 €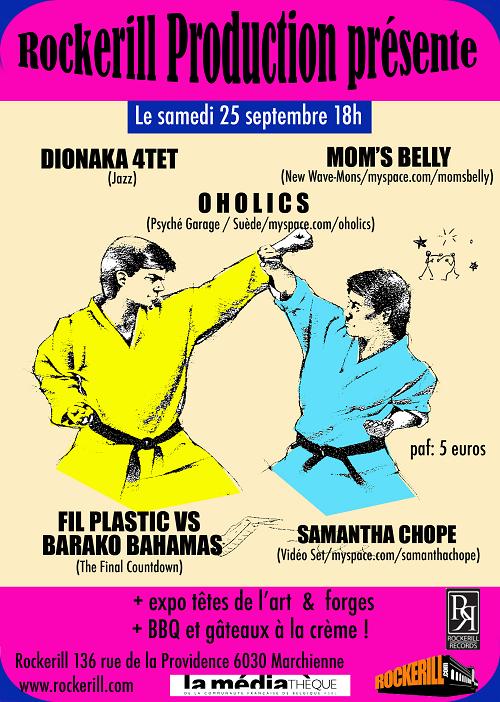 Concerts
+ Expo têtes de l'art & forges + BBQ et gâteaux à la crème!
CONCERT
OHOLICS (SE)
MOM'S BELLY (BE)
DIONAKA QUARTET (BE)
PERFOS MUSIC
FIL PLASTIC VS BARAKO BAHAMAS (BE)
PROJECTION
SAMANTHA CHOPE (BE)
OHOLICS
Garage / Psychedelic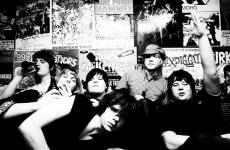 "With a sound rooted in early Floyd (with a Syd Barrett cover to boot) it's revved up to hyperdrive and could actually be the album that the Stones tried to make with their Satanic Majesties. Listen loud or on headphones for an experience." – Americana UK
With their minds set on bringing joy to all future encounters, Oholics formed in 2005 to create uplifting, high-energy tunes for a broad and enthusiastic audience.
Oholics is a six-piece rock band using a wide selection of instruments including guitar, drums, bass, keys, percussion, space box, and sitar. The group has concocted a sound that is often described with reference to early Stones mixed with Pink Floyd, Oasis, Strokes and Primal Scream. But most importantly, sound wise, they are successful in transferring a sense of honest passion, driven by an infectious attitude that few other bands can match.
Oholics work together to write their music, while also collaborating with The Soundtrack Of Our Lives front man Ebbot Lundberg as producer in their inspiring hometown of Gothenburg, Sweden.
In 2007 they started their own label Lose It Productions and in November 2009 they released their debut album Disgraceland.
The music is already recognized internationally and Oholics are to start touring Canada and the US from Aug 2010 followed by an European tour in the fall of 2010.
MOM'S BELLY
New Wave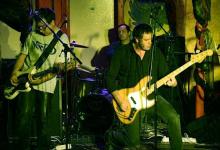 Difficult to see what could have brought these guys together, except maybe a common lack of interest for the music of Neil Young … The very beginning started years ago at a party where Jean-Luc stole the leather jacket of Fabien. Founding an asthma pump in one of the pockets, he returned to the party to bring back the jacket to its original owner who received him coldly … After hanging about in other bands, they first common sonic peregrination occurred under the name of Pawnshop. The band played with Sharko, Mud Flow, Hollywood Porn Star, PPZ30, Ligament... After a while the trio became a Duo of Bass Players, recording a lot of loops, melodies on PC: a bunch of 20 songs were home recorded, before Hugues & Fabrice joined to add some Electronic & Drums... So began Mom's Belly's story. Plus d'infos : http://www.myspace.com/momsbelly
DIONAKA QUARTET
Jazz
FIL PLASTIC VS BARAKO BAHAMAS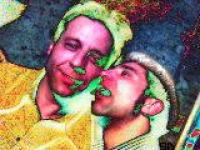 Ce soir, les Dogues accueille les Rouches; ça va swinguer à coups de galettes 7 pouces ...